Paris's Pere Lachaise cemetery small group tour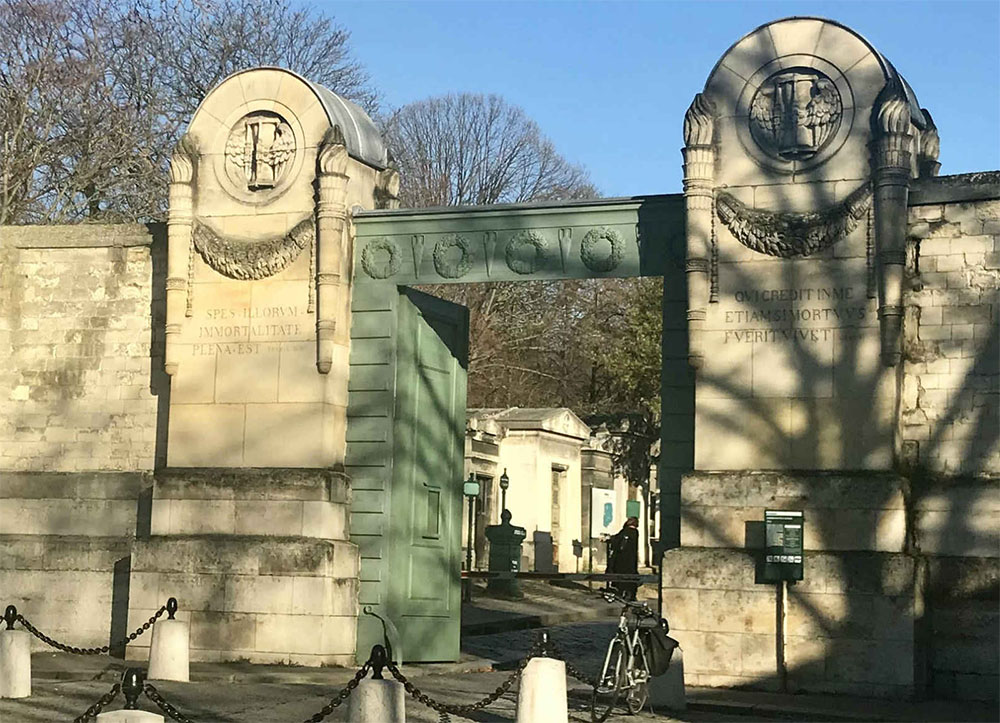 So many Parisians like to walk between the graves where the Franco-Polish composer Frédéric Chopin, the French singer Edith Piaf, the Italian painter Amedeo Modigliani, the Irish poet and writer Oscar Wilde, the American songwriter Jim Morrison and many others were buried.
With your guide, encounter history and discover the exuberance of 19th-century funeral monuments and be moved by memorials dedicated to the victims of WWII Deportation. This tour celebrates life with so many anecdotes about the celebrities resting here for eternity. But this tour is also conducive to meditation especially if you decide to stay any longer to walk around after the tour with a map that we will provide you with to find out other famous graves.
Where
Meeting outside of « Metro Père Lachaise » entrance (Ligne 2 and 3)
When
Tuesday 10 AM, Thursday 1 PM, Saturday 3:30 PM
Included
Live guide 2hours