Domaine de Chantilly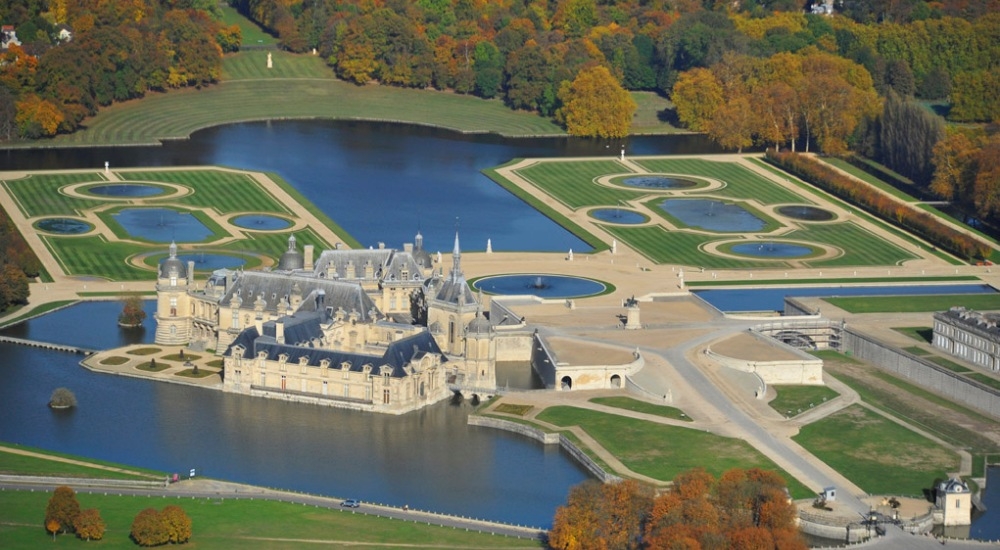 Duration: 8 Minutes
Location: Chantilly, ----------- select -----------
With your guide, you will discover The large apartments and admire the 18th century decorations of the princes, The prince library with 44 000 olf books.
After this visit, you will discover one of the best museum in France
The Condé Museum, is the second largest collection of old paintings after the Louvre.Enter into the private world of the Duke of Aumale, the greatest collector of his time, and admire the 550 paintings exhibited exactly as they were hung in the 19th century (Raphael, Poussin, Watteau, Ingres, Delacroix…).
Discover the French style Garden André Le Nôtre's greatest source of pride, this huge landscaped garden designed at the end of the 17th century, offers a spectacular view with its water mirrors, fountains and sprays, as well as its exceptional collection of statues.
Lunch at the Castle At the heart of the Château, beneath the antique ceilings of the former kitchens of Vatel, Prince' Condé's famous chef, enjoy the authentic traditional French cuisine!
Chantilly is not only a castle, but it's also the equestrian capital After lunch at the castle, you will enjoy an equestrian demonstration or show depending on the chantilly Agenda.
During these 30-minute long presentations with commentaries, a rider explains the basics of horse-riding and reveals some secrets on horse training, from the simplest to the most
sophisticated exercises, such as those of the Haute-école, and then a second horsewoman performs a rehearsal of an act from a show, with music and commentaries.
AGENDA OF THE TOUR
A private chauffeur will pick up you at your hotel around 9 am
The program will depend on the calendar of the Equestrian show

10:00 - Guided tour of the Grand Apartments of the Château including the Grande Singerie
10:45 - Visit on your own of the Condé Museum : discover the library and the Paintings Galleries
12:15 Lunch at one of the restaurants of the Domain ( lunch fee not included)
14:30 - Enjoy the equestrian show "Equestriennes: stars on the en stage" under the dome of the Grand Stables
15:45 - Return to Paris
included
Driver