Semi Private Paris catacomb tour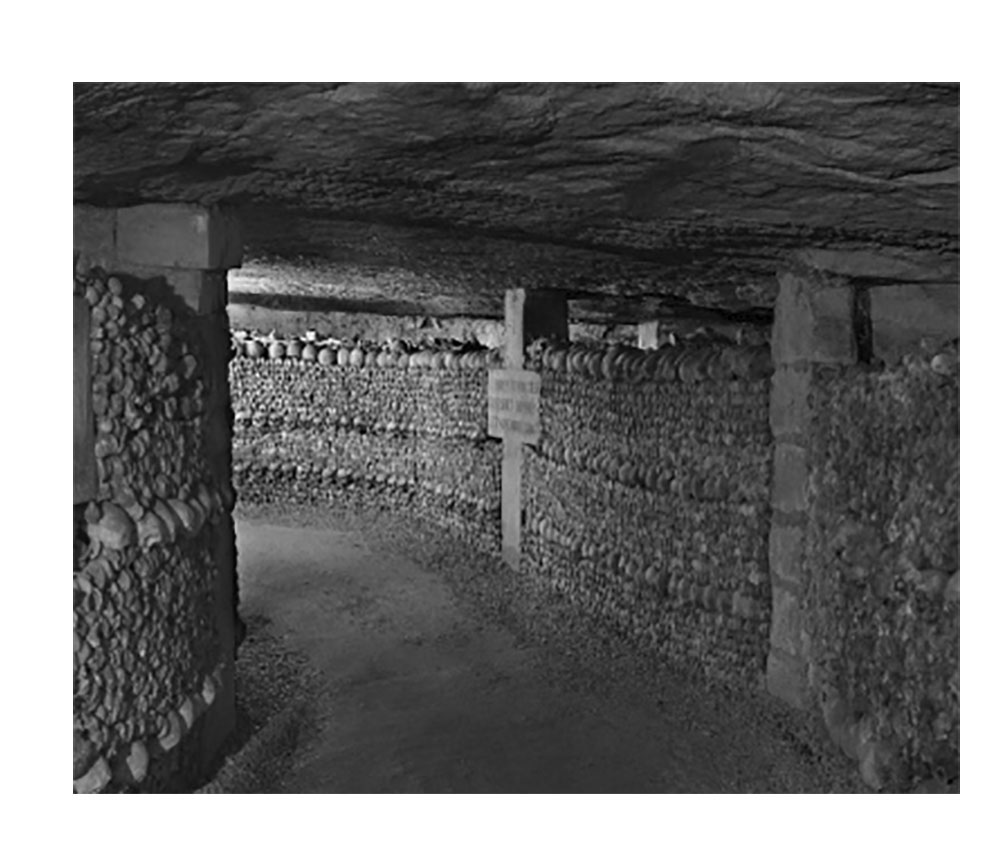 Sted: Paris, ----------- select -----------
Catacombs: beneath the 3 Ms…
For over 200
years, beneath the hills of Montparnasse, Montrouge and Montsouris the earthly
remains of Parisians from most of the former cemeteries in the central part of
the capital are sheltered.
Your mini-group
tour allows you to visit these catacombs hollowed into the abandoned
limestone quarries of Paris and serves as a historical introduction to
understand how Parisians cared for their dead since Medieval times.
Your guide
will await your arrival at the outside entrance of the Catacombs. From there
and without waiting in line, you will descend a spiral staircase into
Hades' Kingdom of the Underworld and begin to explore the Official Catacombs of
Paris walking respectfully amongst the many stacked piles of varnished skulls
and bones.
Bring a sweater with you, it's ALWAYS chilly
down there ...