Private Moulin Rouge -Cabaret show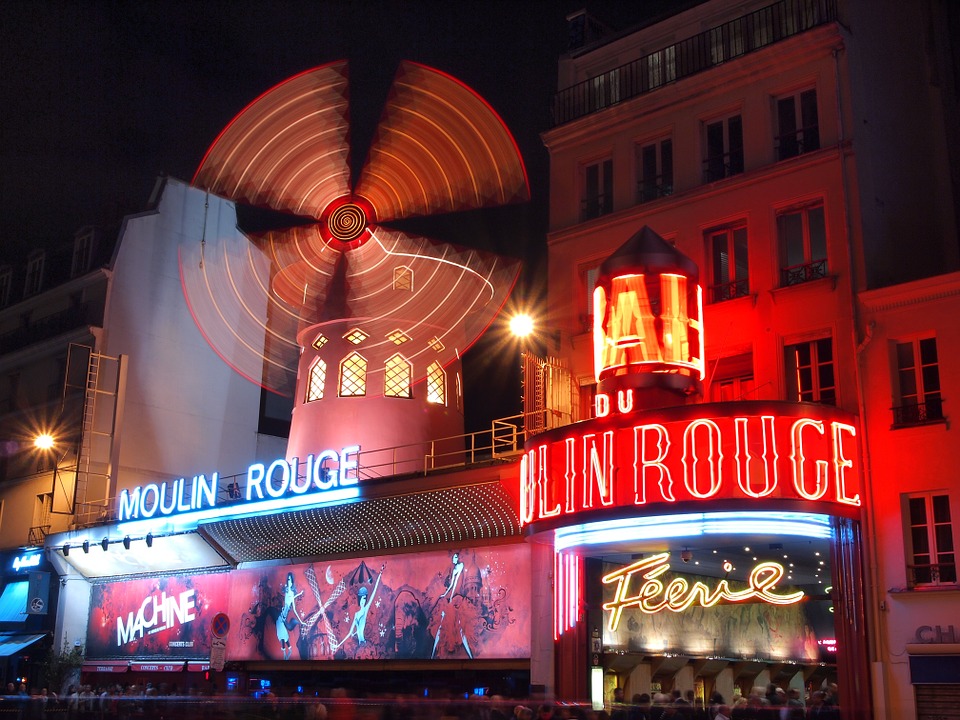 Durata: 6 Ore
Locatie: Paris, ----------- select -----------
What does "Moulin Rouge" suggests to you?
Cabaret? Pygalle ? French Cancan ?
Le Moulin Rouge, it is much more than you guessed it. You have to experience it to understand it. It's one place that is adviced to discover at least one time in your life.
Le Moulin Rouge is the emblem of " La Belle Epoque" has bewitched many people since 1889 and still doing it nowadays...
France Luxury Tour and Le Moulin Rouge are offering you a chance to live an incredible private experience full of surprises with unforgettable memories.
Duration: 2 hours.
8:00 pm or 10:00 pm Departure from your hotel.
9:00 pm or 11:00 pm Begin of "Féerie" Moulin Rouge Show.
Your eyes will be charmed during this evening !

11:00 pm or 01:00 am: Your private driver will bring you back to your hotel.
Included:
Private Moulin Rouge Show.
Private Driver.
Optionnal:
Private Dinner at Moulin Rouge.
Private VIP dinner at Moulin Rouge.
Private VIP Moulin Rouge Show.